Marketing, SEO and websites for general contractors APCHQ AECQ RBQ
APCHQ and AECQ entrepreneurs can now benefit from a Construction Business Center to receive all the tools necessary to promote Websites and, even more, to receive calls, provide an office and place of business in Montreal, regild the image of entrepreneurs to present themselves better and therefore get more contracts and customers. The Construction Business Center in Montreal has a SEO Web department which provides millions in projects of all kinds to local entrepreneurs by the SEO Web ranking and by the professionals' network. The Construction Business Center is led, not by programmers, but by construction experts and by experts in Website design and referencing. So, they know what they are talking about when it comes to construction, renovation, engineering, architecture and design. They are experts in construction and also experts in Web referencing who work to attract projects and transmit them to the member entrepreneurs of the Construction Business Center in Montreal and in the Province of Quebec.
Marketing and Advertising the construction industry in Quebec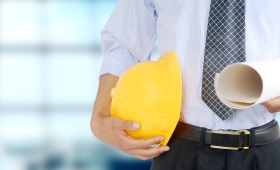 Nowadays advertising goes through SEO on the Web. The Construction Business Center provides to member entrepreneurs and professionals in construction the tools to take advantage of an optimized Web positioning. Experts in creating Websites and Web referencing from the Construction Business Center in Montreal enable members to be in first position on the Web, to benefit from an answering system by experts in construction and to have access to a host of other products for businesspeople in the construction sector such as: shared offices, full or part-time, and staff as well as accounting and administrative services.
The entrepreneur can therefore now focus on his projects and leave it to experts in advertising to bring him projects. These experts not only know Web programming but also the field of construction. Mr. Daniel Dargis, engineer, general contractor since 1989 and recognized expert in Quebec and Canada in Web referencing, guides entrepreneurs in order to provide them with contracts in their fields of construction.
The business network of the Construction Business Center in Montreal is a network that attracts many contracts in the construction field and it distributes them to member contractors, engineers, architects, designers, developers and investors. In addition, the Construction Business Center takes care of the training and the empowerment of entrepreneurs to enable them to better manage their projects and customers in construction and renovation. The contracts are of all kinds: roofing, expansion and extension of houses or buildings of any kind, basements, kitchens and bathrooms, new houses, condo buildings, building inspection, structural analysis, architectural plans, renovation and disaster restoration, cleaning with jet pressure and building and renovation of all types of dwellings.
Web promotion for members of the APCHQ, the AECQ, OIQ, the OAQ, the AMCQ, AMEQ, CMEQ, and CMMTQ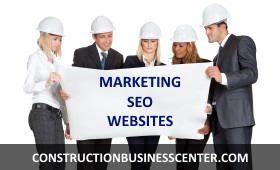 Members of businesspeople and construction professionals associations in Quebec have access to the Construction Business Center in Montreal to promote their services through the Web. Under certain conditions these members receive training and support to better inform themselves, develop their Web marketing and receive more contracts, projects and clients. General and specialized contractors, engineers, architects, designers, suppliers and others can obtain basic training to better understand the workings of Web marketing, hire the services of experts and/or use part-time business offices as a branch in Montreal and Eastern Canada, obtain contracts by business networking or even hire interns or full or part-time experienced professionals in the building sector: engineer, architect, technologist, draftsman, designer or accountant in the construction sector.
Disseminate to better understand SEO marketing allows to optimize ROI effectiveness of construction contractors' Websites. This allows to determine how best to distribute budgets to Web advertising by knowing the customers targeted, the time and advertising period, the desired place or territory and many other parameters to take into account.
Do not hesitate to contact us!