Internship in a construction company in Montreal and the Quebec province
www.WorkExperienceInCanada.com allows to get an invaluable hands-on experience in a company in Canada. Yet it is not always easy to find a business that opens its doors to welcome, train and coach. This is why a new company internship formula was established by the owner of a construction company, Construction Daniel Dargis Inc. in Montreal. These training internships are aimed at a large customer base and affect many areas. They aim less at having applicants to work as to training them in business through various stages so that they become then autonomous and able to work in a company. These internships, which vary in duration, are addressed to future engineers, architects, designers, marketing experts, accountants and project administrators as well as to business people and immigrant investors who want to start a business and set up real-estate projects in Quebec. Interns rotate through a series of steps and journey towards greater autonomy. First as observers watching others complete projects, consulting projects, reports, plans already made, and works realized, receiving software training or attending seminars and then participating in real projects as self-employed assistants. Once the trainee has acquired a certain degree of autonomy, he can then be hired as a self-employed freelancer on some projects and get a flat fee per project or an investor and entrepreneur can then begin to acquire land and buildings and construct his own projects. To participate in these company internships in Montreal, Quebec, Canada, certain conditions apply.
Company internship for professionals, business people and immigrant investors in the construction industry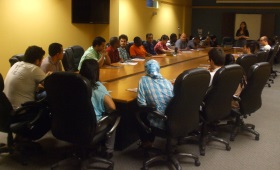 This innovative internship program is designed to train students in a company and professionals graduated as engineers, architects, building designers, to better find employment thereafter as well as for business people in construction to develop a business and start real-estate projects. For the first time a construction company in Quebec and Canada created a training department and becomes a practical school for people from the outside.
This program has nothing to do with traditional courses in a class offered by schools, colleges or universities with the same program for all students who need to learn a lot of information that will never be used, do work and with graduation at the end. It is more concerned with real construction projects, past, present and future, through which professional trainees, entrepreneurs, business people or immigrant investors learn and participate at different levels, together as a team or independently, under the direction of Mr. Daniel Dargis, engineer and general contractor since 1989 in Quebec, Canada.
Company internship in engineering, architecture, design, administration, accounting, marketing and business in the field of construction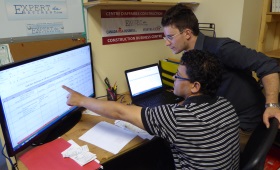 The construction field is the one that affects the greatest number of activities and it is the largest contributor to Canada's economy. Internships in a construction company allow candidate trainees to perfect and develop many talents professionally or in business.
Construction Daniel Dargis Inc. has several departments such as: engineering, architecture, design, administration, accounting, marketing and business. Because of its prestige and corporate reputation it receives requests for projects in the residential, commercial and industrial sector. These projects are primarily attracted by marketing experts and then sent to an administrator and project manager and then taken care of and routed to a team responsible for realizing projects. Interns are integrated into these different departments in a progressive manner, first as observers to better understand the company's standards. Then, gradually, they follow internal training programs to learn new software tools that will be used to realize projects.
The training at the Construction Business Center of Construction Daniel Dargis Inc. aims at teaching versatile trainees to become able to handle many different tasks in administration, in communication, marketing, engineering, building design or in business.
Construction training internships for students and graduates of schools, colleges and universities of Montreal, Quebec and Canada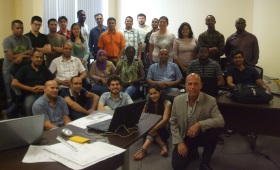 More than 180 trainees have participated in company internships at the Construction Business Center of Construction Daniel Dargis Inc. between 2014 and 2015. These internships, all unpaid, are of two types: free and payable. The free internships are aimed at Canadian students currently enrolled in a school, college or university in Quebec or in Canada who must do a compulsory internship in order to graduate. Though a few other conditions apply, for them the company Construction Daniel Dargis Inc. opens its doors for free to allow them to complete their training and obtain a degree. Payable internships, including expenses for trainees, are for graduates, professional immigrants permanently residing in Canada with a work permit and a student visa and even for local or foreign business people wishing to obtain a first experience in a company in Quebec in the sectors of construction and real estate by performing various practical tasks related to the administration, engineering, architecture, design, marketing, communication and sales for the construction and renovation of residential, commercial and industrial projects.
Trainees who do company internships at the Construction Business Center of Construction Daniel Dargis Inc. come from educational institutions such as: McGill University, Concordia, ETS, Polytechnique, UQAM, UQTR, Cegep André Laurendeau, the École des métiers du Sud-Ouest, Carrefour formation Mauricie, Cegep de Maisonneuve, Cegep du Vieux Montreal, Cegep St-Laurent, Centre Calixa Lavallée, CFNT Centre de Formation Nouvelles Technologies, Centre des Femmes de Montréal, Centre Professionnel 24 juin in Sherbrooke, Centre Technologie Rosemont, Collège Ahuntsic, Dawson College, Collège Rosemont, Vanier College, Laval School Board, NOVA Career Training Center, Sources Adult Career Centre and Herzing Training Center. In addition to numerous agencies and immigrant employment centers in Montreal, such as: ALPA La Maisonnée, PROMIS, SFIM, CITIM, Centre Génération emploi.
Duration and time schedule of construction training internships at the Construction Business Center in Montreal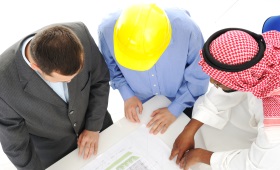 Although the internships are of variable length to suit the needs of trainees in terms of weeks or months, one is required to be present in a given time schedule to allow integration into current and future projects. To accommodate interns who must work during the day in another company in order to obtain an income to support themselves the Construction Business Center has established two sets of internship schedules: from 7:30 a.m. to 5 p.m. and from 4 p.m. until 11:30 p.m.
Interns who want to work only on past projects as observers may under certain conditions enjoy an evening schedule. Internships during the day are preferable to be at the heart of the action by having more opportunities to interact with customers and contractors involved in construction and renovation projects.
Financial compensation as a self-employed trainee at the Construction Business Center in Montreal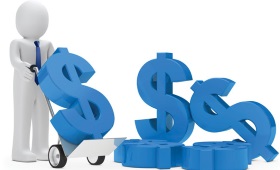 Although the internship is unpaid officially it is possible for interns who have gained some practical experience and knowledge to work as freelance consultants and independent workers. In this way the self-employed workers can make an offer of service for some projects and receive fees once their work is completed and on presentation of an invoice.
Conditions for participation in construction training internships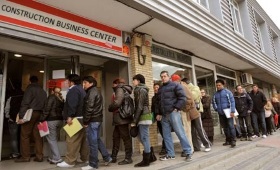 To obtain access to company internships certain conditions apply, such as:
Having the right to study and work in Quebec;
Signing an internship agreement;
Be willing and able to work in English and/or French;
Bringing work tools such as a laptop, software, boots, vest and safety glasses;
Pay the registration fee.
Company internships at the Construction Business Center in Montreal are a unique opportunity to acquire practical knowledge in the field of construction in different sectors of activity such as: engineering, architecture, interior design, marketing, administration and business.
Do not hesitate to contact us!