Jobs for engineers, architects, designers and construction professionals in Montreal
The Construction Business Center has a placement system and other means to find work for its member trainees. Companies, entrepreneurs and professional members who rent and share offices or receive project referrals through the Construction Business Center may occasionally need professional staff from the construction field. On other occasions the trainees are involved in projects and know companies through the intermediary of Construction Daniel Dargis Inc. Finally, performance assessments and advice are given to interns to help them improve themselves during interviews with companies.
The first work experience for an immigrant professional and graduate in Quebec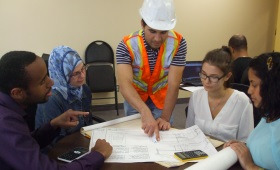 To obtain a job you need more than have a degree. Practical experience, networking and a reference letter from a company help a lot to get a job. Certainly, one must also acquire determination and communication skills and keep an eye on one's presentation with one's outfit, tone of voice and attire. The Construction Business Center allows student trainees, local graduates and newcomers immigrant professionals to obtain a new or more experience in a company in Quebec. This is a first foot in the door of a company leading to future employment. This makes it possible to detect areas for improvement to get a job in a work environment in Quebec.
Employment opportunities in the Quebec construction industry for engineers, architects and building designers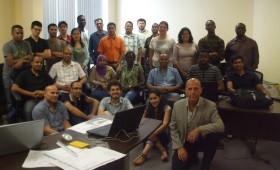 There are plenty of opportunities to get a job, and quickly. The problem is that too many professionals do not have the opportunity to be told about the issues to correct at work in a workplace in Quebec because they do not have a first work experience in Quebec. Or they do not know the local values on which a prospective employee is assessed. At Construction Daniel Dargis Inc. trainees are faced with practical work situations to question their: capacity for initiative, prejudices of all kinds that they may have, knowledge, patience, ability to take responsibility, perseverance, honesty, integrity, communication skills, respect, ability to handle multiple tasks at once, timeliness, attitude in the face of certain situations, ability to find solutions to problems, adaptability, capacity for team work or independently and other things wherein a candidate may stand out.
Identifying the values and talents for jobs in Quebec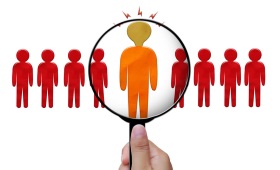 The work culture in SMEs in Quebec is different from that of very hierarchically organized large local companies or the one of other countries. SMEs make up over 90% of the Canadian economy and there is a good chance that a first job opens in an SME with 1-20 employees. This means that a young professional engineer, architect, building designer, accountant or project administrator, will surely be subject to working very closely with the owner of the company who will seek in a candidate: the ability to adaptation, initiative, a sense of responsibility, entrepreneurship, communication skills, loyalty, honesty, trust and integrity. The values recognized by companies are not limited to obtaining a diploma. The Construction Business Center helps trainees to update, in a working environment in Quebec, talents to improve and defects to correct. An internship supervisor accompanies the trainee during the internship to help him move towards obtaining a job by helping the trainees finding a job on their own or also through referral to a company in network with the Construction Business Center in Montreal of Construction Daniel Dargis Inc.
The means to find a job in the Quebec construction industry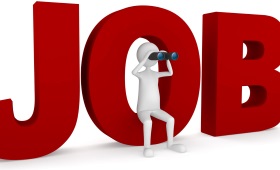 Networking, detecting and improving one's skills in a company, acquiring a first or more work experience in Quebec, submitting one or more letters of reference and getting on-the-job training in a company to learn to use the software, equipment, instruments and other work tools used in the market are the most effective ways to get a job.
The network of the Construction Business Center allows interns to meet many owners of construction companies in Quebec. The Construction Business Center has access to the largest entrepreneurial construction network in Quebec through Construction Daniel Dargis Inc. which has been a member of the APCHQ since 1989, the Association of Building Contractors of Quebec. The APCHQ is the largest association of construction contractors in Quebec. This gives the opportunity to interns to meet, in person, several companies and even leaders entrepreneurs through meetings, conferences and training sessions of all kinds.
By doing their internships in companies, students, graduates or immigrant professionals, are supervised and mentored by a management team of the Construction Business Center in Montreal led by Mr. Daniel Dargis, engineer and general contractor since 1989. They learn to detect what entrepreneurs are looking for in candidates, how to perform job searches and how to prepare themselves for interviews.
A letter of reference is possible for interns who are involved in projects. These are evaluated and their performances are mentioned in a letter of reference from a renowned construction company in Quebec. This allows applicants to be better equipped when seeking employment.
Training is ongoing at the Construction Business Center of Montreal. According to their specialty trainees not only learn but use in a practical way, in real projects, a variety of work tools in a construction company, engineering, architecture and design, such as: AutoCAD drawing software, SketchUp, Revit, V-Ray, calculation of the structure of wood, concrete and steel and foundation piles, administration and accounting, measuring instruments and apparatus used in building inspection, such as: laser level, the thermographic camera or distance measuring by laser for survey sites reports.
Access to employment through the Construction Business Center of Montreal is easier thanks to integration in a construction company having access to an important network of Quebec entrepreneurs, by detecting and improving the qualifications sought, by obtaining letters of reference and with access to practical training in companies.
Do not hesitate to contact us!